It's engagement season and it's only appropriate that I mention my wonderful vendors from Etsy that I used for our wedding! Overall, each one provided such a meaningful and unique aspect of our wedding and it was one of my favorite parts of planning. So, without further adieu… meet my Etsy Wedding Vendors!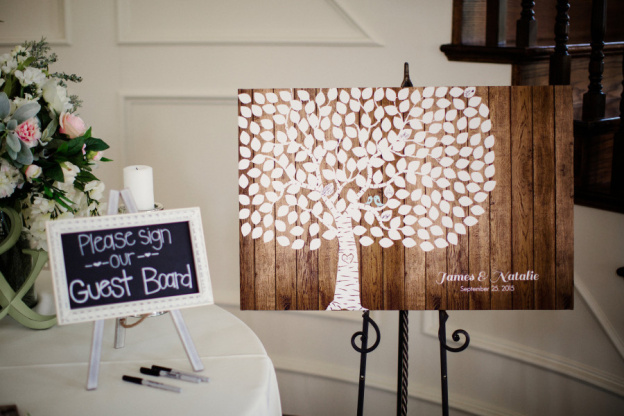 First up is our Sign in canvas board. I LOVED the idea of having something different than a book to have everyone sign and we were able to get this beautiful canvas customized.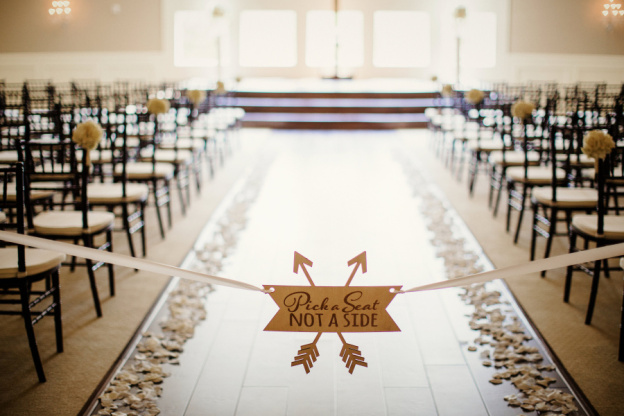 I really wanted to make our wedding a family affair and since we were officially becoming one big Gore-Casey family, we decided to ditch tradition and go with "Pick a Seat, Not a Side"!  In order to help everyone sit on both sides of the ceremony room I ordered this BEAUTIFUL sign to help direct traffic.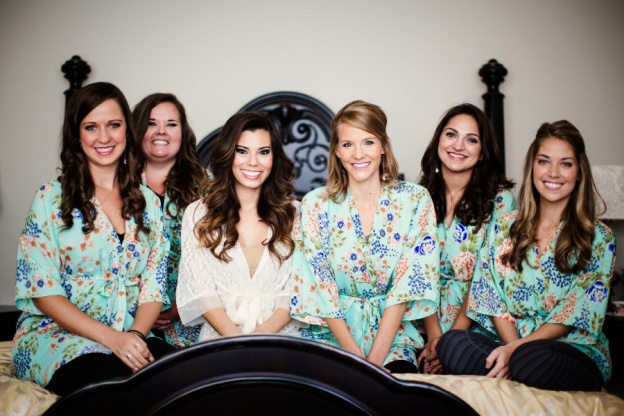 I LOVE my bridesmaids' mint green robes! This was something I looked long and hard for because there are SO many different choices on Etsy. These were exactly the colors I was looking for and the girls looked beautiful!
For my robe, I wanted something that was a "getting ready" version of my actual wedding dress. So I was looking for something ivory and with lace. This robe was the perfect way to prepare for the day!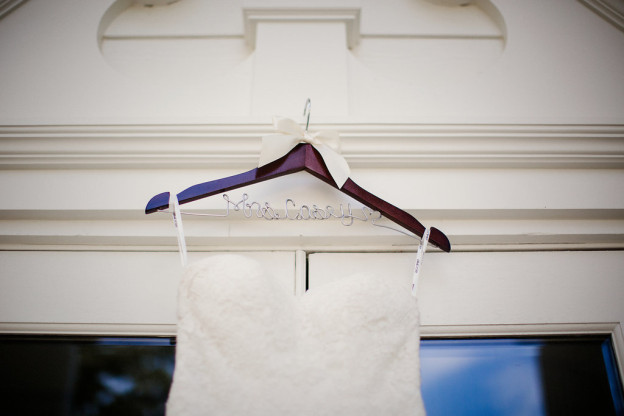 The "Mrs. Casey" hanger was actually the first purchase I made after we got engaged! I was so excited about my new name and it looks gorgeous next to my dress!!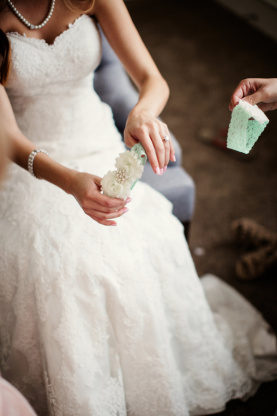 As you know, my wedding was ALL ABOUT MINT… so I had to incorporate SOMETHING mint for my attire as well! I found this beautiful custom garter and was able to pick the exact colors to match the girls.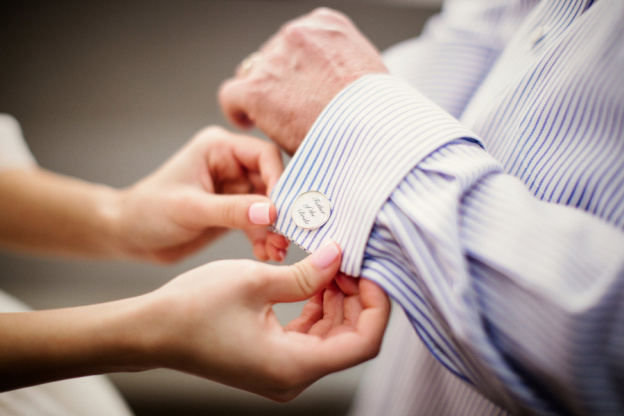 You can't have a wedding without a little tribute to our favorite movie growing up, "Father of the Bride", right? So naturally, for my daddy's gift I found these custom cufflinks that say, "Father of the Bride" on one and "Daddy's Girl 09.25.15" on the other. Truly special and unique!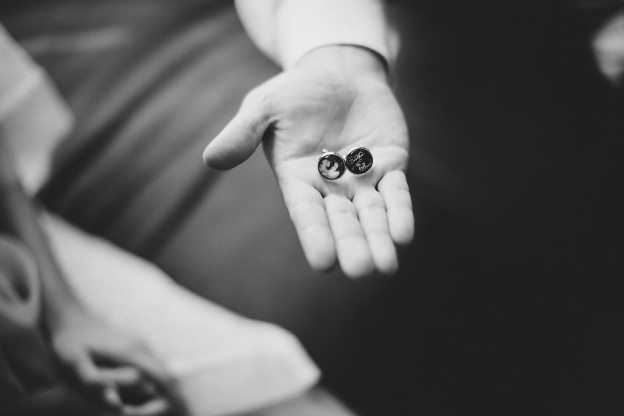 For my brother's cufflinks I found a vendor that was able to print our picture from when we were little inside the actual cufflinks!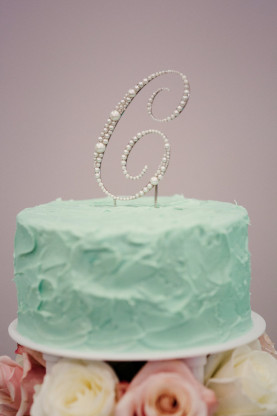 Last but not least was our cake topper! This beautiful "C" was the perfect detail to our wedding cake. I knew that I wanted something simple and elegant.
Are you planning on using Etsy for your wedding? Post your ideas in the comments! We LOVE finding new ways to personalize your wedding day <3
XOXO Natalie Gore Casey