Wow! Can you believe it is already New Year's?! 2015 has been a whirlwind, dream-come-true year for us! Our Pastor, Joseph Prince, declared 2015 as the YEAR OF RESTORATION. And man, can I just say it was exactly that! From getting a brand new puppy, getting engaged, married, and starting our own business. Below are my top ten moments from 2015. Tell me yours in the comments!!
Mary-Kate: A little over two years ago, my beloved chihuahua Ricky passed away (way too young) and I told myself I would never love another dog again. This year, I started MISSING having a dog in my life. Since I was 8 years old we had always had dogs! So, for my birthday James got me the most BEAUTIFUL, sweet, fun loving little Jack Russell Terrier, Mary-Kate!! She is my restoration puppy.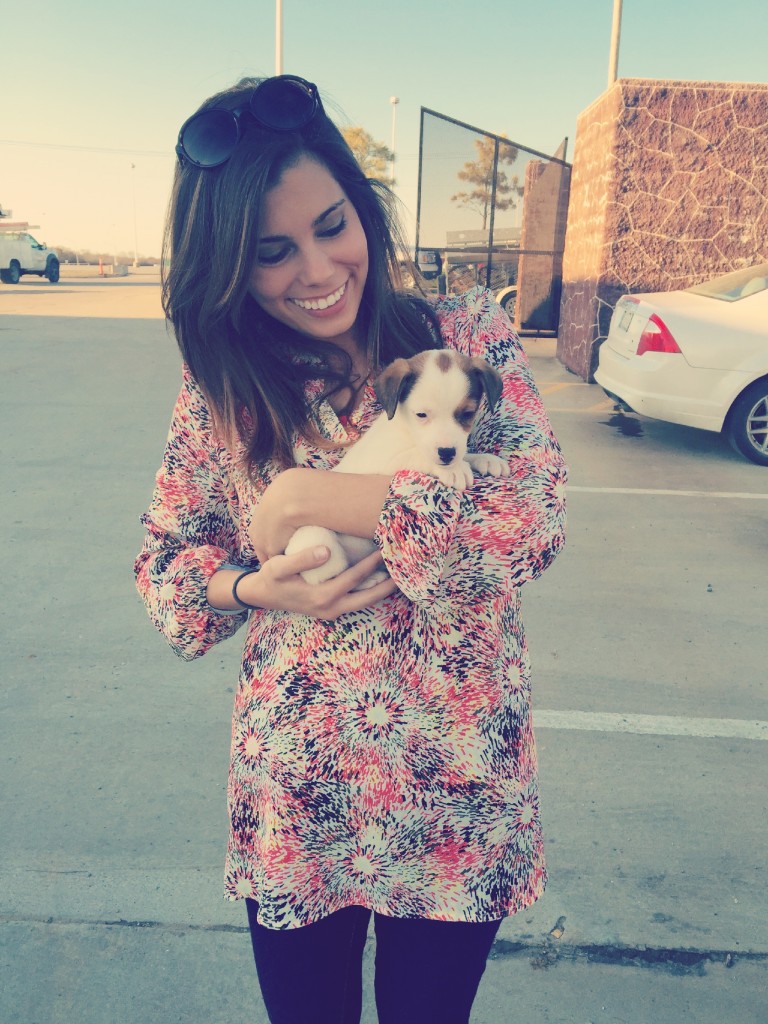 2. Engagement Ring Shopping: If you know me at all, you know that I HATE surprises!!! Luckily, my husband is very understanding of this and he let me help design my engagement ring! Thanks to our friends over at Diamond Exchange Dallas they let me ask for just about every diamond they had in stock and we got to put together the most amazing ring of my dreams. Funny enough, I ended up picking the exact color and cut that James had picked out (so therefore he probably could have surprised me!!! Hehe..)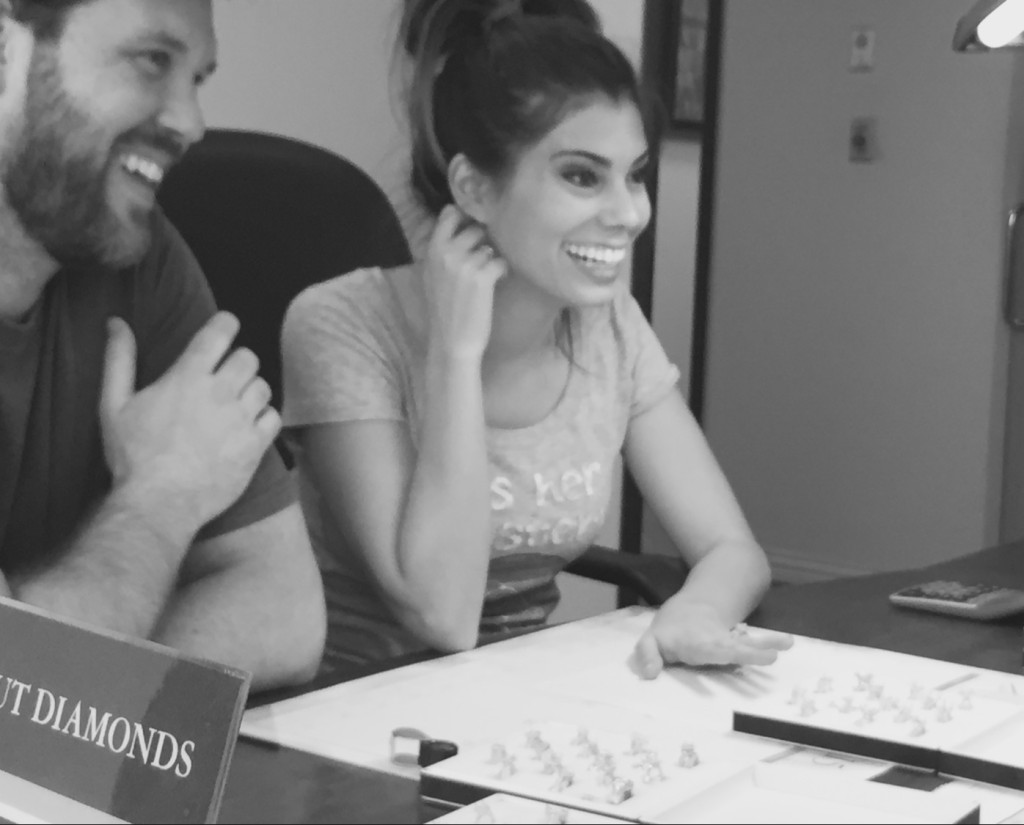 3. The Proposal: Since I clearly knew that James and I were going to be getting engaged at some point this year (remember, I hate surprises!!) I told James I wanted him to do ANYTHING he wanted for the proposal! That way it was still some-what of a surprise!! He planned the most amazingly romantic GONDOLA RIDE where we had dinner on the boat and at the end of the night he popped the question! We had so much fun and it was such a great night to remember. I definitely cried happy tears for a while…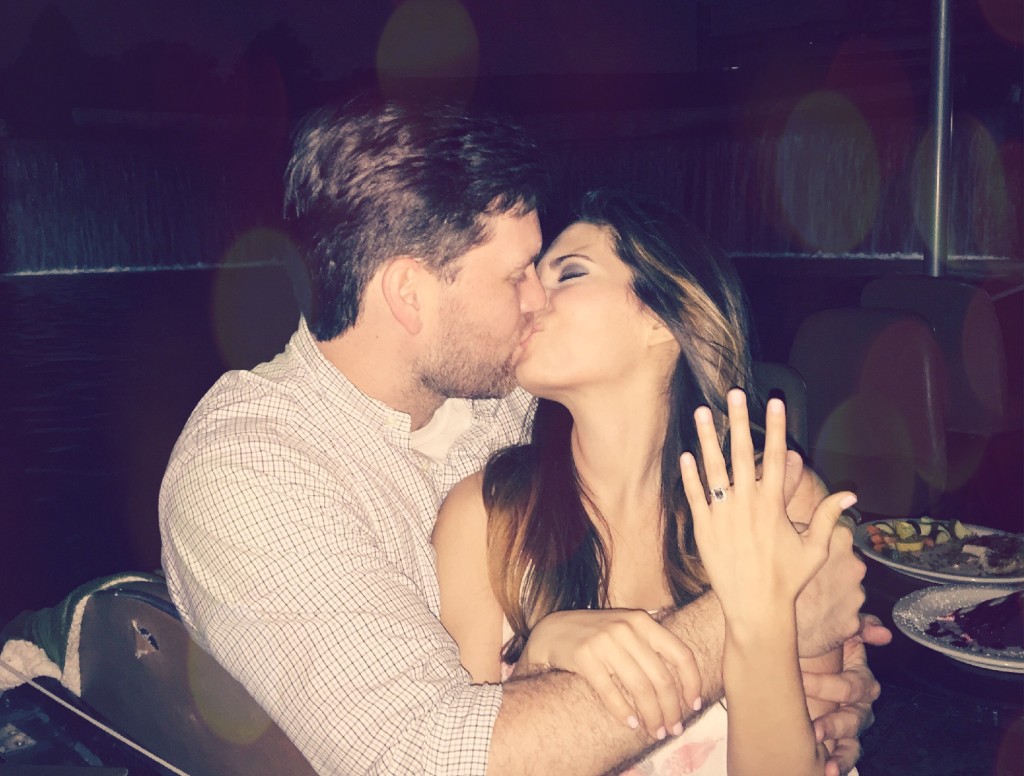 4. Saying "Yes" to the Dress: I went looking at wedding dresses immediately! (duh!) and my mom and I ended up only making two trips. One, with Brooke, my mamma, and I where I found the exact kind of dress I wanted….. and the second was with our life long friends Terri & Bella (yup you guess it… Bella as in "Beautiful Bella" <3) and my parents at the cutest Bridal boutique in Downtown Mckinney, TX called LeAnn's Bridal. This was by far my favorite because they create a very "Say Yes To The Dress" experience; your very own stylist, your own private dressing room, and a viewing area!! Took me all but two gowns to find the one, and I got to walk out of the boutique THAT DAY with my amazing Stella York Wedding dress. #LoveAtFirstSight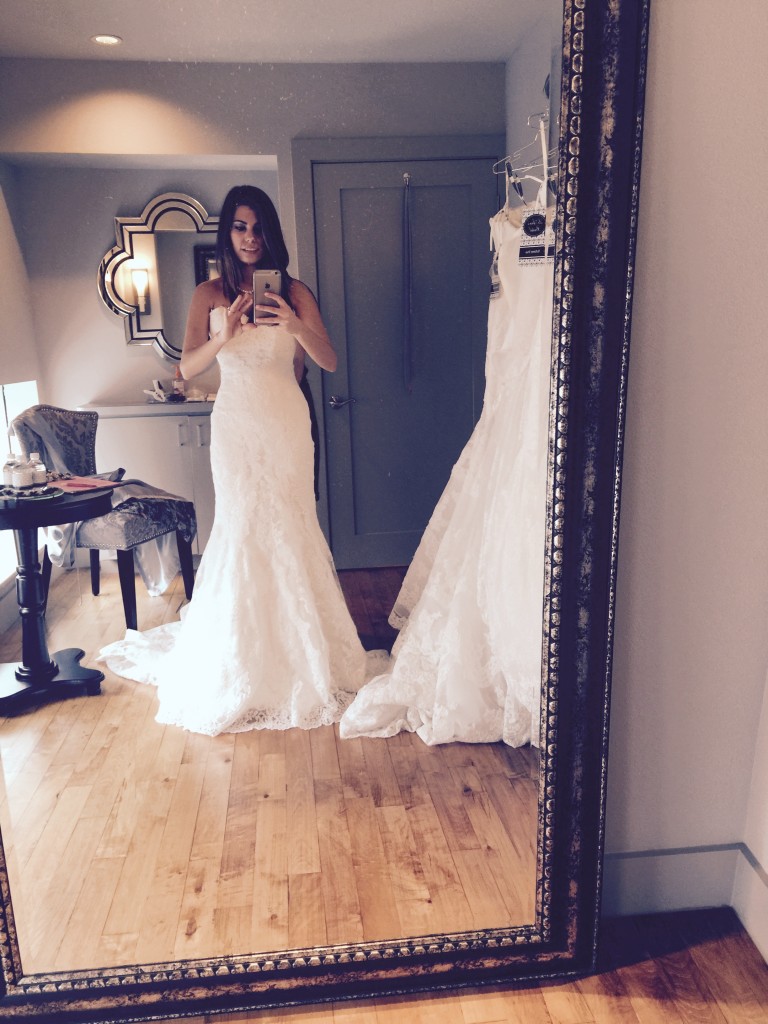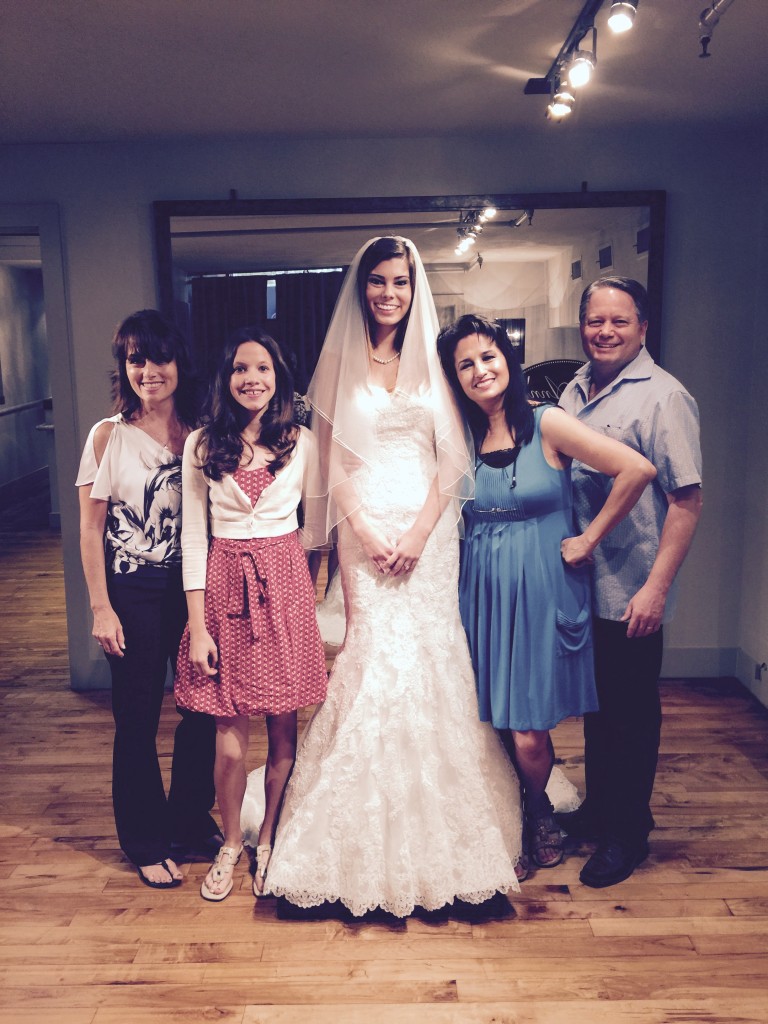 5. Mary-Kate's Doggy Day Care: As a pretty nervous "puppy mom" and having previously owned a chihuahua who unfortunately was not all that friendly, I was really hesitant when James wanted to take Mary-Kate to the local doggy day care. BUT living in an apartment with a JACK RUSSELL TERRIER is asking for your carpet to be destroyed and eventually the dog trying to chew through the walls…. SO, doggy day care to the rescue!!! This company has been WONDERFUL to us and protects our little girl while we are at work or out of town! Also, because she is now socialized, I trust her so much more when we see other dogs or visit family with other dogs. I highly recommend taking your puppy to a doggy day care! She comes home tired and happy 🙂 Although, she is mischevious at school too… this is her climbing out of the Senior Dogs play pen and stealing their toys….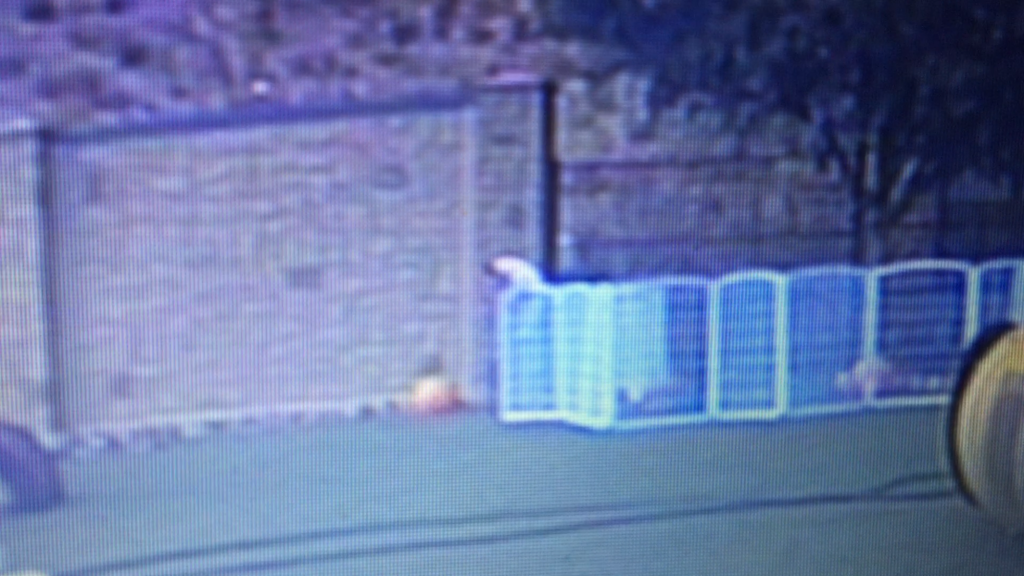 6. Bridal Shower: This was such a dream come true!! We had so much fun at my Bridal Shower, and special thanks to my sister in law, Hailey Gore and Terri Garzillo for hosting it for me!!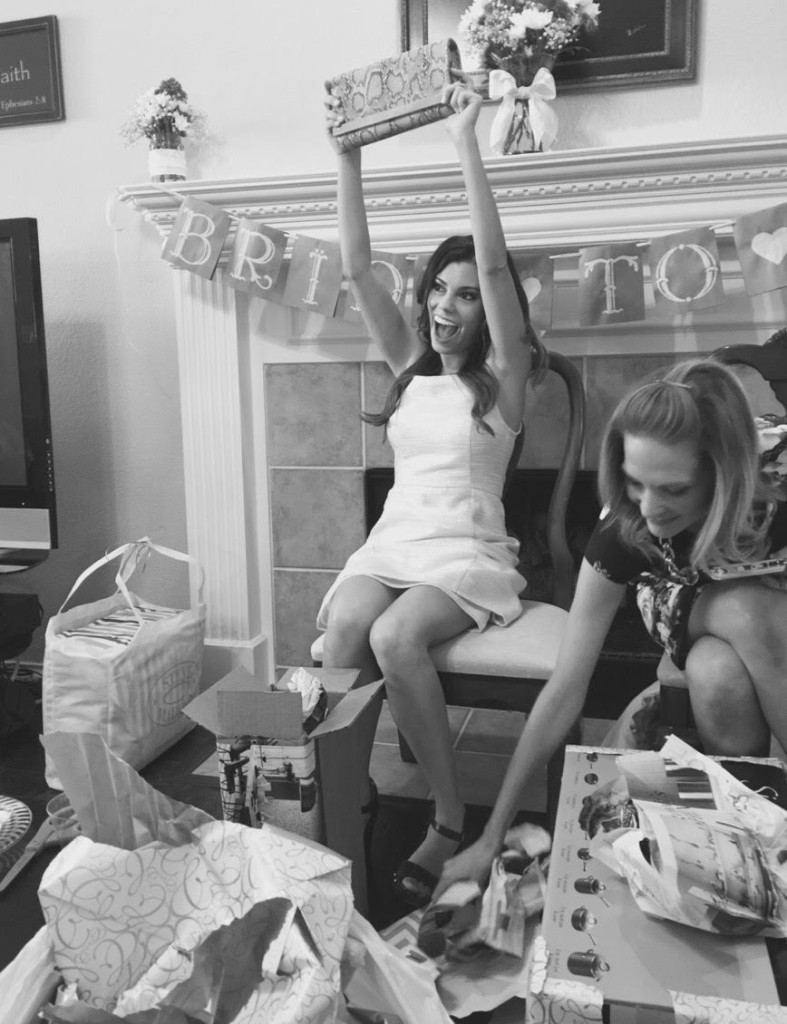 7. Bachelorette Party: My friends threw me SUCH a fun Bachelorette party!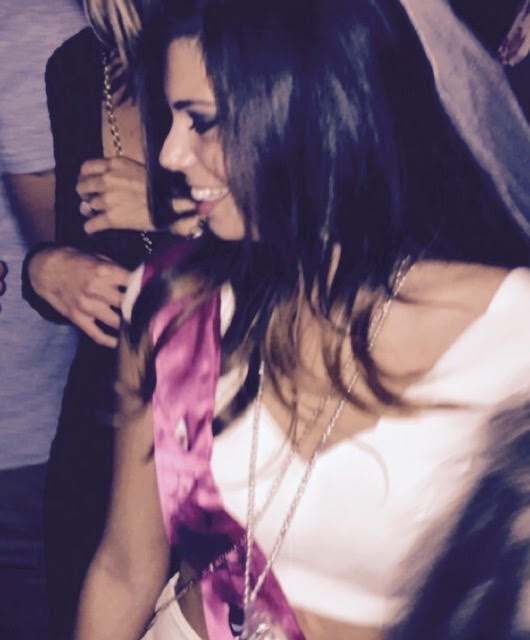 8. Saying "I Do": Marrying James is obviously the best moment of my life [so far]. We've prayed for this day for 28 years and I am so honored to be married to my dream come true. The Milestone Aubrey Mansion is still by far the most beautiful wedding venue that we could have picked! I will forever re-live this day. You can view our entire wedding gallery here or watch our highlight video set to my song "Find Me" here. And if you are curious about other wedding details you can view my list of Etsy Vendors here!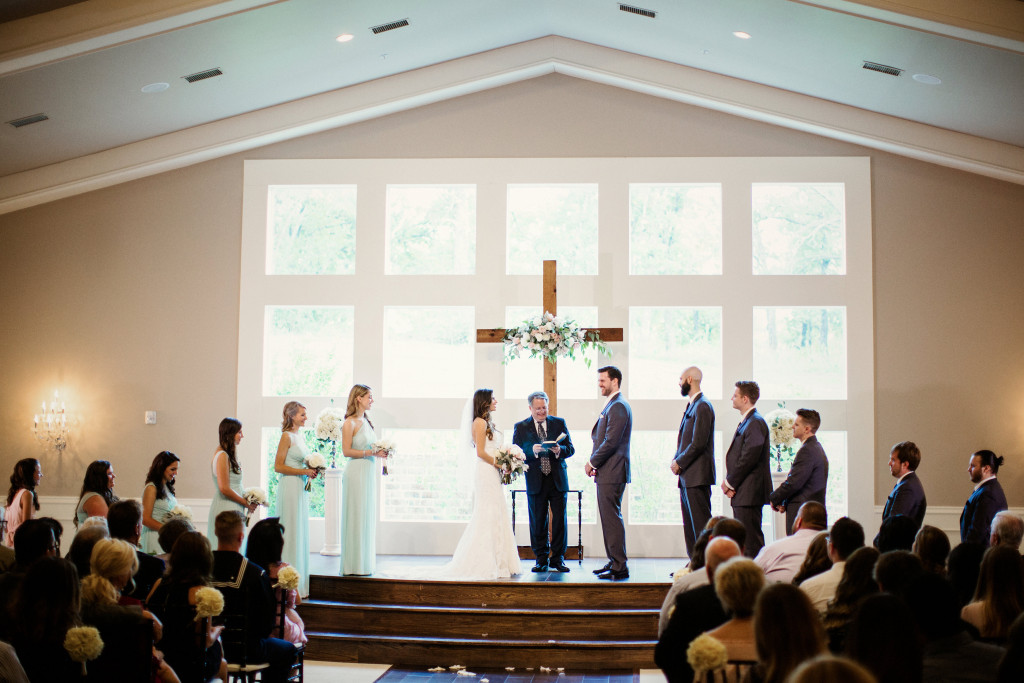 9.  Honeymoon in Hawaii: Our Maui honeymoon was SO.MUCH.FUN. You can read more about our stay here and see our highlight video set to my new single, "Easy To Love" here.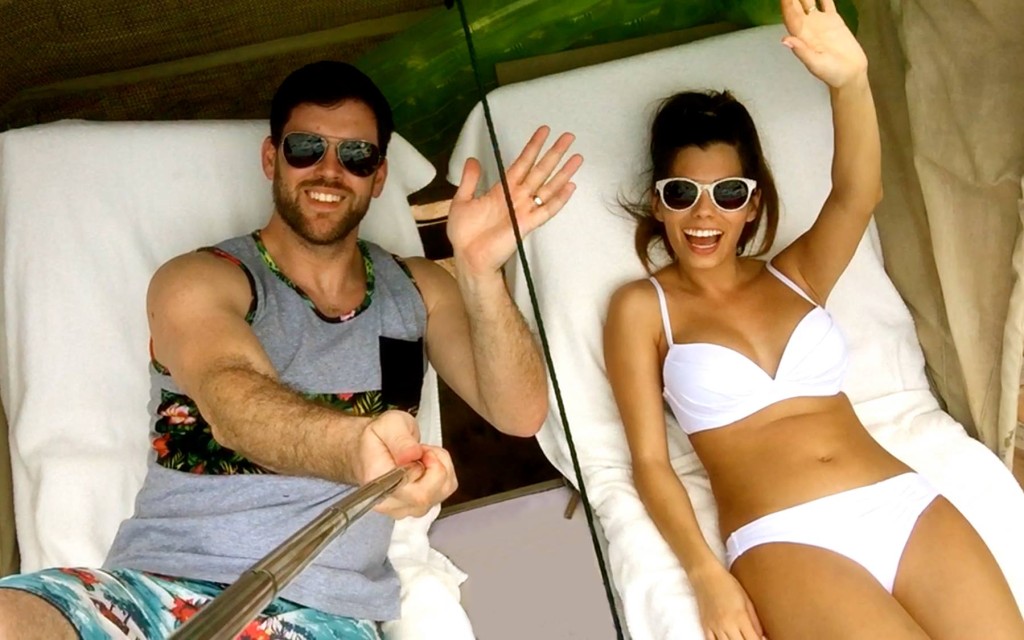 10. Casey Media Productions: A life long dream of mine has been to do a job that I LOVE. Video editing and producing has always been a passion of mine and this year was the start of our videography company, Casey Media Productions!! You can view more at our official website http://CaseyMediaProductions.com.
[vc_video link="https://vimeo.com/144589132″]
And there you have it! My top 10 moments from 2015. The YEAR OF RESTORATION!!!! I cannot wait to see what 2016 has in store for us… don't forget to post YOUR favorite moments from 2015!
XOXO
Natalie Gore Casey