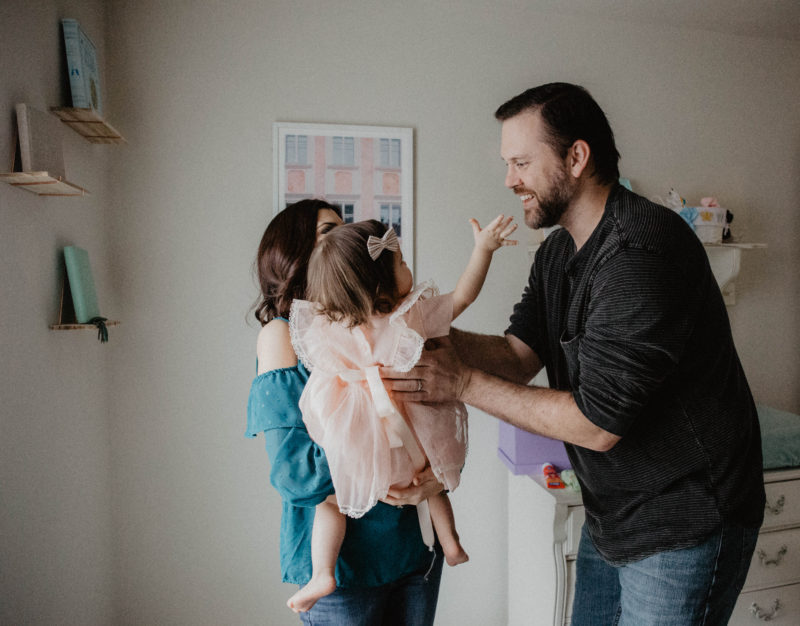 Oh how I wish I was shouting from the rooftops that it's clear as day, James is cancer free! We even joked about doing a "Cake Smash" photoshoot with him to celebrate one year as if he was a baby celebrating their first year of life!
But here we are, basically in limbo. It's not REALLY bad news (yet), but its not exactly good news. It just news.
On James' 1 Year Post Chemo checkup they found a 1cm lymph node on his neck that lit up on the Pet scan. They did two rounds of antibiotics to see if it was maybe an infection that would cause the lymph node to go back to normal. After two weeks of waiting, we finally heard back that the lymph node is still there. While this is not what we wanted to hear, the good news is that it is not growing. (To put things into perspective, the tumor in his chest grew 3cm in four months when we were waiting for an initial diagnosis.)
So here's what we know:
The lymph node is NOT in the location of where the original Hodgkin's Lymphoma was found. This is good news in the sense that Dr. V says it's more rare for HL to return in a new location. It usually pops back up in the same place.
Next step is to go to a ENT (Ear Nose Throat) doctor to get a second opinion and see if they believe he needs to have surgery to remove the lymph node and get a proper biopsy done, or if he believes that the lymph node is not that serious then it's a watch and wait game.
Should the biopsy show that the Hodgkin's Lymphoma has returned, James would have a couple of options:

The First option being radiation to his neck (not ideal, he has already had radiation to his chest and there are obviously risks with radiation… albeit it is less brutal than chemotherapy).
The Second option would be immunotherapy. I'm highly interested in immunotherapy as the doctor described it as "gentle". Which let me remind you NOTHING about cancer treatment is "gentle". It's freaking traumatic. So I like knowing that it's at least the less intense option that still gets the job done.

Should either of the first two options fail, then we would discuss a Stem Cell Transplant. That is extremely involved and so I'll explain that if it should come to it, but lets not get too ahead of ourselves.
As I said, we are basically in limbo! How does it feel? Honestly, it's ANNOYING. At first I was angry, then I was devastated, and now I'm just annoyed. This is not the stuff we should be dealing with as a young married couple!!!!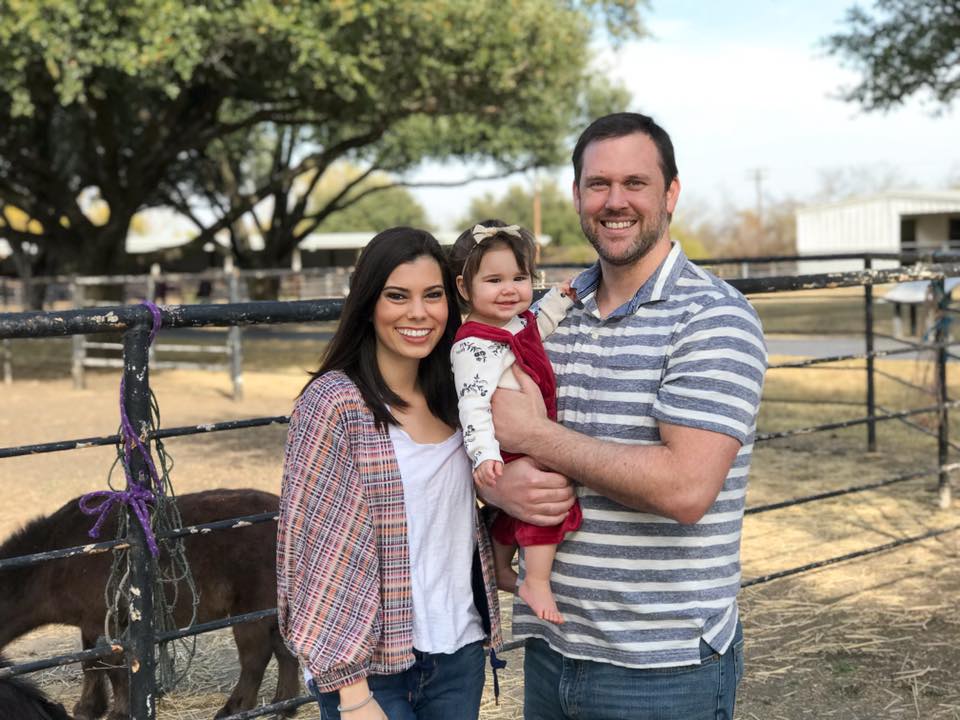 The funny thing is too… ALL OF THIS COULD BE NOTHING AND JAMES COULD BE CANCER FREE RIGHT NOW! But given his history, they are being extremely cautious. Which I appreciate. At no point have they said the words "relapse" yet and I also appreciate that as well.
So how do you live life in limbo? Here's my theory. We are all in limbo. We are all waiting on something, believing for something, working towards something. That's how they came up with the word "journey" (excuse me while I roll my eyes at that for a moment) but it is still true. Even when you hear the words "Cancer free" you honestly only have that confirmation and good feeling until it gets closer to the next scan day, and then all those nerves come back and you get to start over with waiting to hear those words again. Life after cancer is a dad gum process. No doubt about it.
My prayer is that we can get past this stage of our lives before our kids get old enough to understand what is going on. I wouldn't wish this fear on my worst enemy, so how much more does it gut punch me to think of my daughter and future children ever having to worry about their daddy. Ugh. You just can't go there. You can't let yourself go down a road of "What ifs". You will spiral. Trust me.
Life in limbo means you live in the moment. You enjoy every single day and every single person you love. Love them hard and well. It also means sometimes you live in denial. Ha! I'm actually serious. It's really helpful to just forget that you are dealing with all that crap. Why make yourself worry anymore than you already do? It does NO ONE any good to sit around and cry and mope and be depressed because the report wasn't the one you wanted.
If we lived our lives saying "I'll be happy when….. (fill in the blank)" I truly believe we will never be happy. OH and let me tell you, it's a choice. And guess what? Sometimes it's NOT fun to make a choice to be happy and enjoy life! Cuz the easier choice is to go "woah is me. I hate my life." Yup. Been there.
Even after all the miracles God has done in my life, I found myself on the floor broken and shattered and out of faith. Yall I'm tired. I'm tired of fighting so many battles. It's exhausting! Having had a second miscarriage earlier this year, then two weeks later finding out James "may or may not" be relapsing with cancer, dear God it's like can we just catch a break?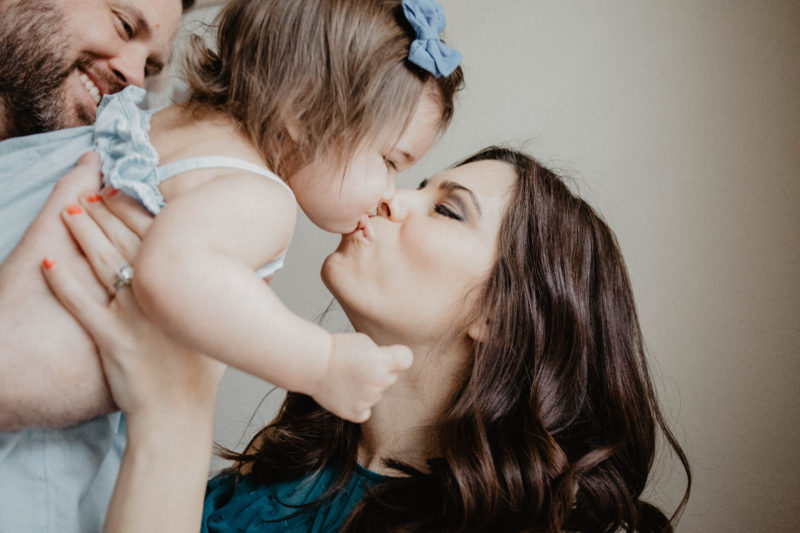 Then I look at Lyla. My sweet beautiful rainbow baby that is the living miracle that kept us all alive and with hope during the last couple years of hell. She is my proof that God is real. She is my proof that God still does miracles (even when the doctors tell you that YOU AREN'T PREGNANT, BUT OH WAIT YOU ARE!). I pray I never forget that. Sure, is it annoying to live in limbo? YES. But We also get to enjoy this spunky little girl that has brought restoration and wholeness into our lives. I cherish that. I will focus on that. We will focus on that. Nothing else matters. She is walking, talking, laughing, healthy and happy. What more could a parent ever ask for?
So, while this is probably the weirdest health update, that doesn't actually have any answers, this is where we are. Limbo. But I choose to enjoy this limbo. Take each day as it comes and know that the Lord is going to be faithful. He is going to protect us. Not because we've been good, or because we pray all day all night. But because I choose to believe that what Jesus paid for on the cross was enough to heal my husband, and keep him healed. I choose to believe in the finished work of Jesus Christ. Yall. I don't always "feel" that way. But I speak it and I listen to the word of God and pour it into our lives. My faith is small. It's not about how big our faith is. My faith is in Jesus, and I'm going to let Him take care of the rest. Regardless of any doctor reports. While we don't know how long this process could take, I am hopeful… and so sooner or later we will have another update and dad gummit we are gonna shout from the rooftops that my husband is FREAKING CANCER FREE. In Jesus Name Amen!
I have two much lighter blogs in my drafts that I will post later on this month, updates on Lyla James and her first birthday party! So for now, please keep believing for good reports and that the cancer does not return. It's a process. <3
XOXO
Natalie
Romans 5:17
For if by the one man's offense death reigned through the one, much more those who receive abundance of grace and of the gift of righteousness will reign in life through the One, Jesus Christ…