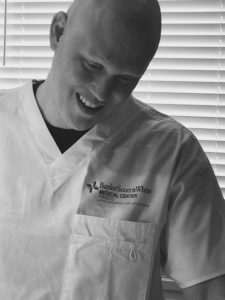 The last month has been a complete blur!!!! With finishing chemo, the birth of our daughter (more on that in a separate post!), and gearing up for radiation there is a LOT to update.
This post will be short and sweet: James finished Round 12 of chemotherapy on January 30th. On February 27th he had his post chemo PET scan to see how well the chemo worked… and on February 28th we got the greatest news of our lives (besides of course finding out we were pregnant with miss Lyla)…. JAMES IS OFFICIALLY IN COMPLETE REMISSION.
PRAISE JESUS HALLELUJAH!!!! After several scans throughout treatment we finally heard those beautiful words. The radiation oncologist said he responded so well to treatment that he actually gets the choice of radiation! (Which he will do as a precaution as to lower the chances of a relapse.)
We honestly can't describe the relief we feel. Thank you to everyone who has been there for us during this time. We meet with radiation in the morning, most likely he will have 20 days of radiation and then by April finally be done with this nightmare.
In the meantime we praise the Lord for His healing power and the strength to juggle sleep deprivation, full time job, and radiation! This is truly the happiest time of our lives. More on our beautiful Lyla James Casey in the next post!!!!
With love,
The Casey's