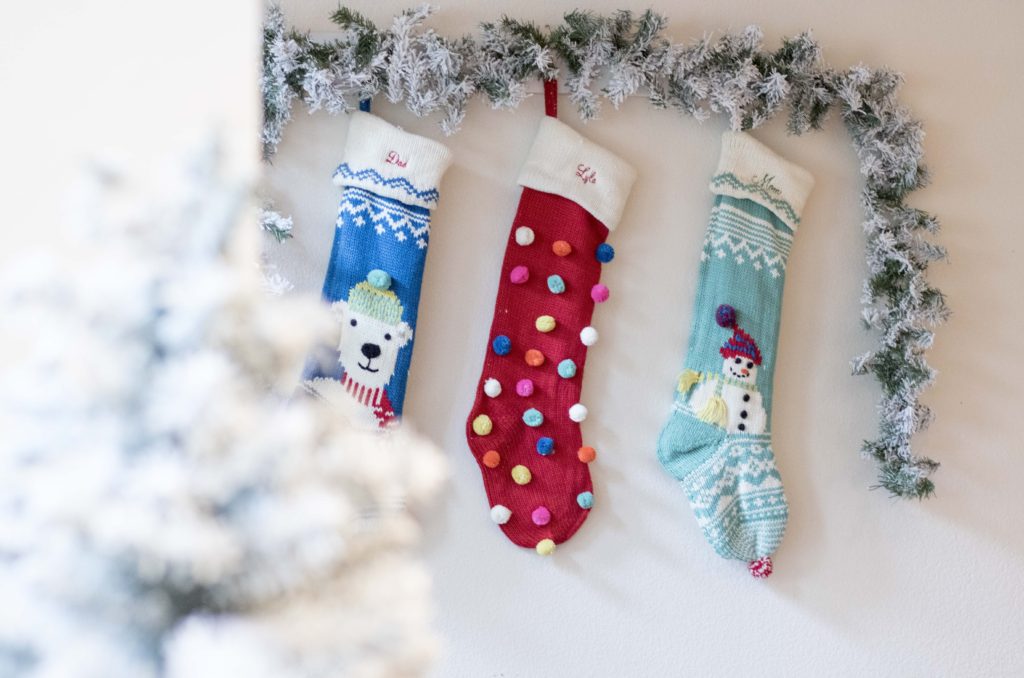 Let me start with saying that I am as BEGINNER as they come to DIY Projects! It's actually a running joke in my family that I don't finish anything that I start when it comes to crafts. I've taken up crocheting, sewing (you can actually spot the sewing machine in the video LOL), painting, you name it, I try it and then if it's not something that I'm completely passionate about I default back to music and computers!
However, this year I was dreaming of flocked EVERYTHING and didn't want to have to buy all new garland or decor to get it. So I decided I would try my hand at a DIY project!
First things first, it cost me exactly $24 to do this little update and took about 24 hours to dry. (Now I'll be honest, it took about a week for us to find time to hang it in our kitchen!! LOL)
I ordered The Original SnoFlock! Premium Artificial Decorative Self-adhesive Snow Flock Powder from Amazon and honestly I have enough SnoFlock to last me a couple years!
Basically, all you need is the Snoflock, a spray bottle, and lots of space. *NOTE: if you have a mask, wear it. This stuff gets EVERYWHERE. I used my sweater to cover my nose and sunglasses to shield my eyes. It was hilarious.
Follow the three steps included in the Snoflock Package:
Spray water on the garland
Sprinkle the Snoflock powder with the sifter while spraying the Snoflock
Wait 24-48 hours to dry!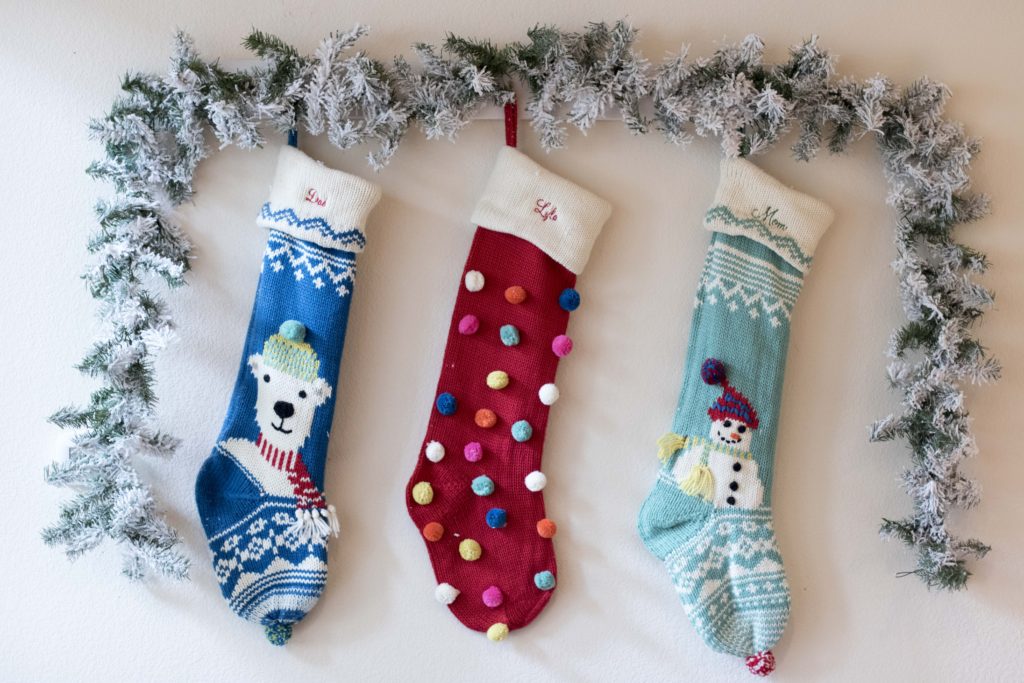 Since our house doesn't have a fireplace, I knew we were going to have to get creative with where to hang our stockings. Last year, we put them on the stairs but this year I wanted to find a more permanent place. James had some leftover wood in our garage from when we mounted our TV and so I painted that white and he put nails in it so that we could hang the stockings.
Once the flocked garland was dry we put it altogether and it looks pretty great! I am super proud of how it turned out.
Also, can we take a moment to appreciate these GIGANTIC monogrammed "Merry and Bright" Stockings from Pottery Barn???? We got them 50% off and free personalization!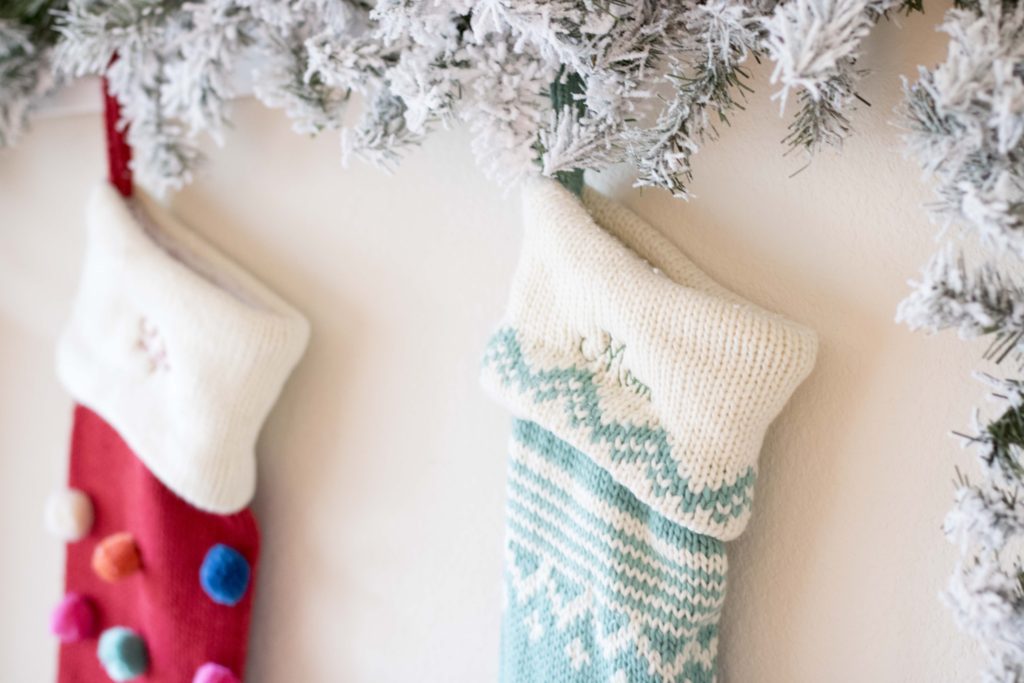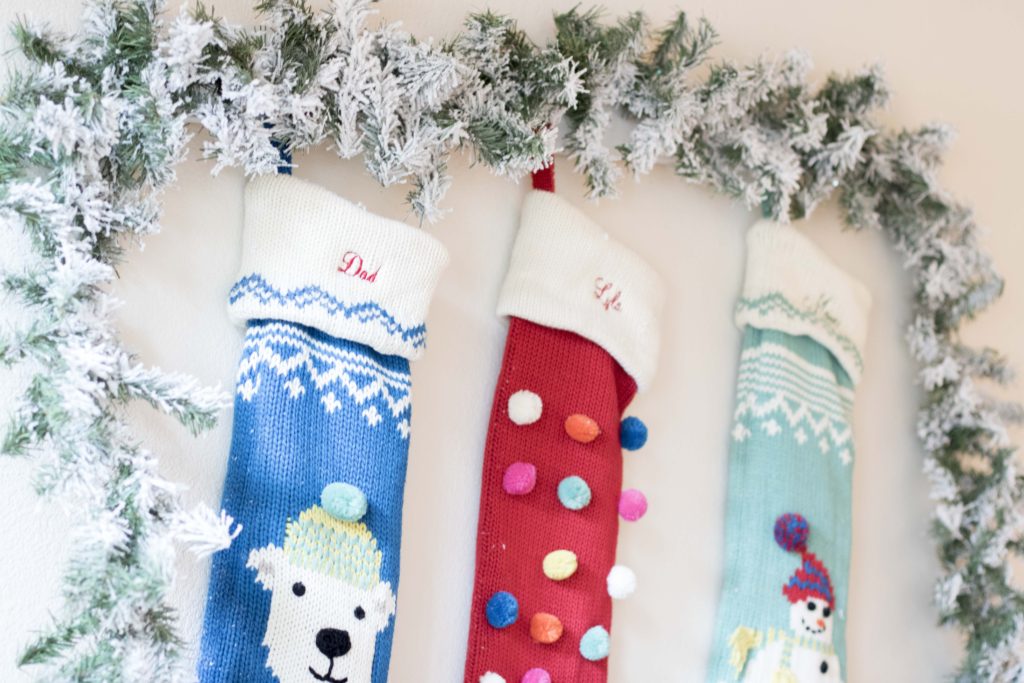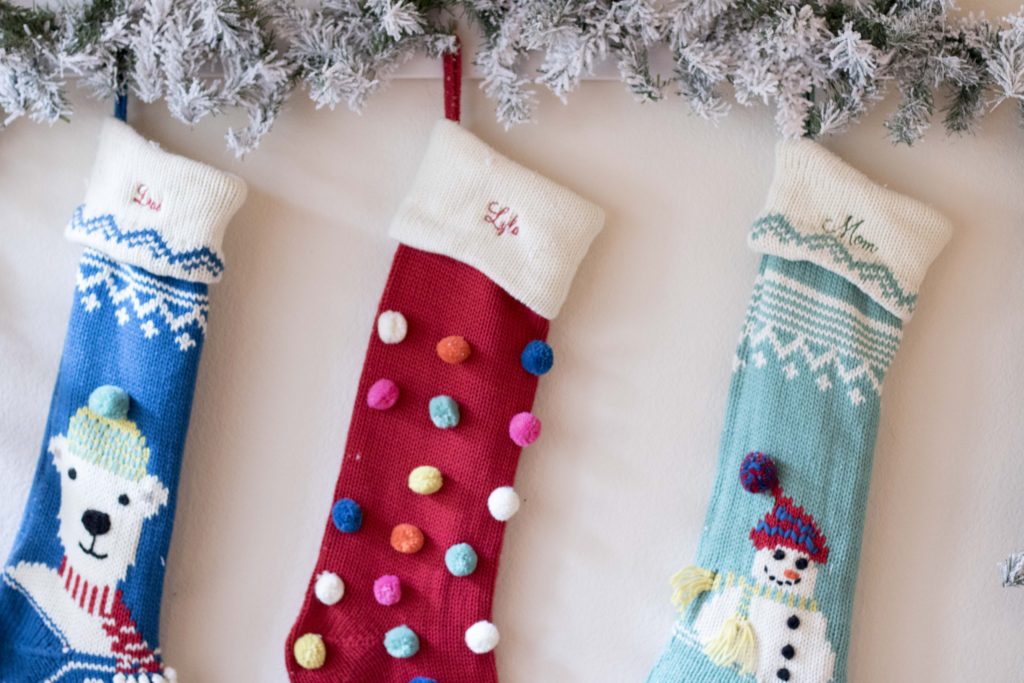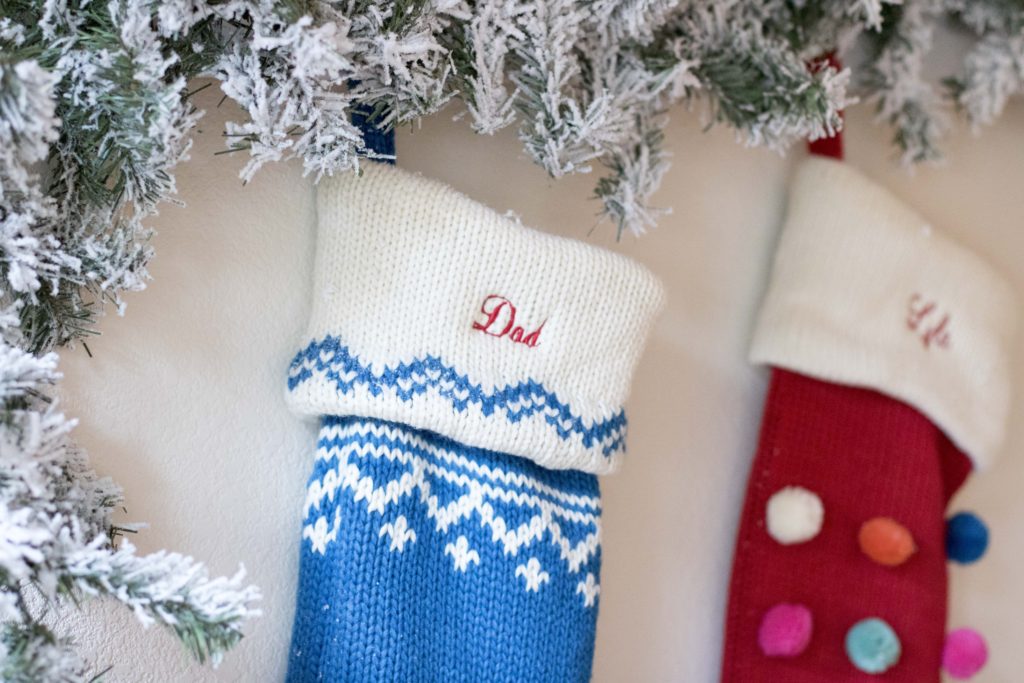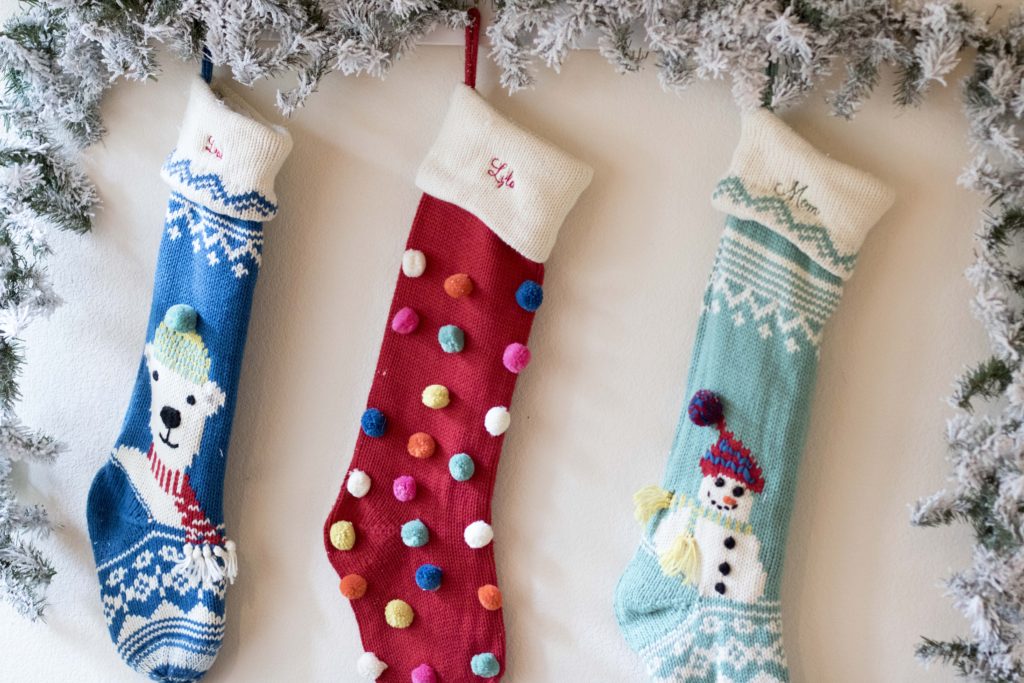 Merry Christmas! We are so excited to celebrate Lyla's first Christmas this year!
XO
Natalie